槌子坂 Tsuchiko-Zaka (Hammer-monster Slope)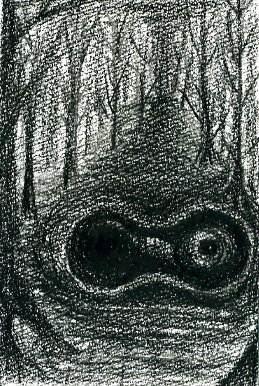 There are a gentle slope named Tsuchiko-Zaka in Kanazawa. The grass grow thick, water flows, everyone feels badly there even at daytime. Especially in a rainy midnight, when the person who thinks himself strong passes, sometimes It appears rolling ,and coming. It seems to be a huge hammer. However, it is jet-black. It is rolling here and there ,around the man ,and shines rapidly, and vanish with laughing loudly as the moment.
Many people saw it there in Yedo period, almost all got sick.It will be an old apparition because it is handed down for a long time.